Nowadays, we have been seeing many upcoming bloggers and internet marketers, roaming around Facebook groups, asking about the cheapest web hosting available, even after knowing that the choice may gift some serious issues to their blog or website. If you are not such a fool, we hope that you give optimum concentration while choosing the web hosting service for you. The best option you can choose is approaching your friends, having at least mediocre experience in using web servers from various providers and hence able to do a comparison. Nevertheless, we can guess two of prominent answers you could get – HostGator and Bluehost.
HostGator Vs Bluehost
As you might know, both of these ventures have a strong history of powering world wide web via their powerful and sustainable web servers, which also brings up an exceptionally strong list of clients, including your popular websites. However, as an upcoming blogger or web developer, having less knowledge about these hosting related activities, you will definitely face a word of doubt, to choose service from this 2-member list. Here, we would solve that question by analyzing and comparing both of these services in a truly neutral manner. We will start from having a brief glance at both of these companies.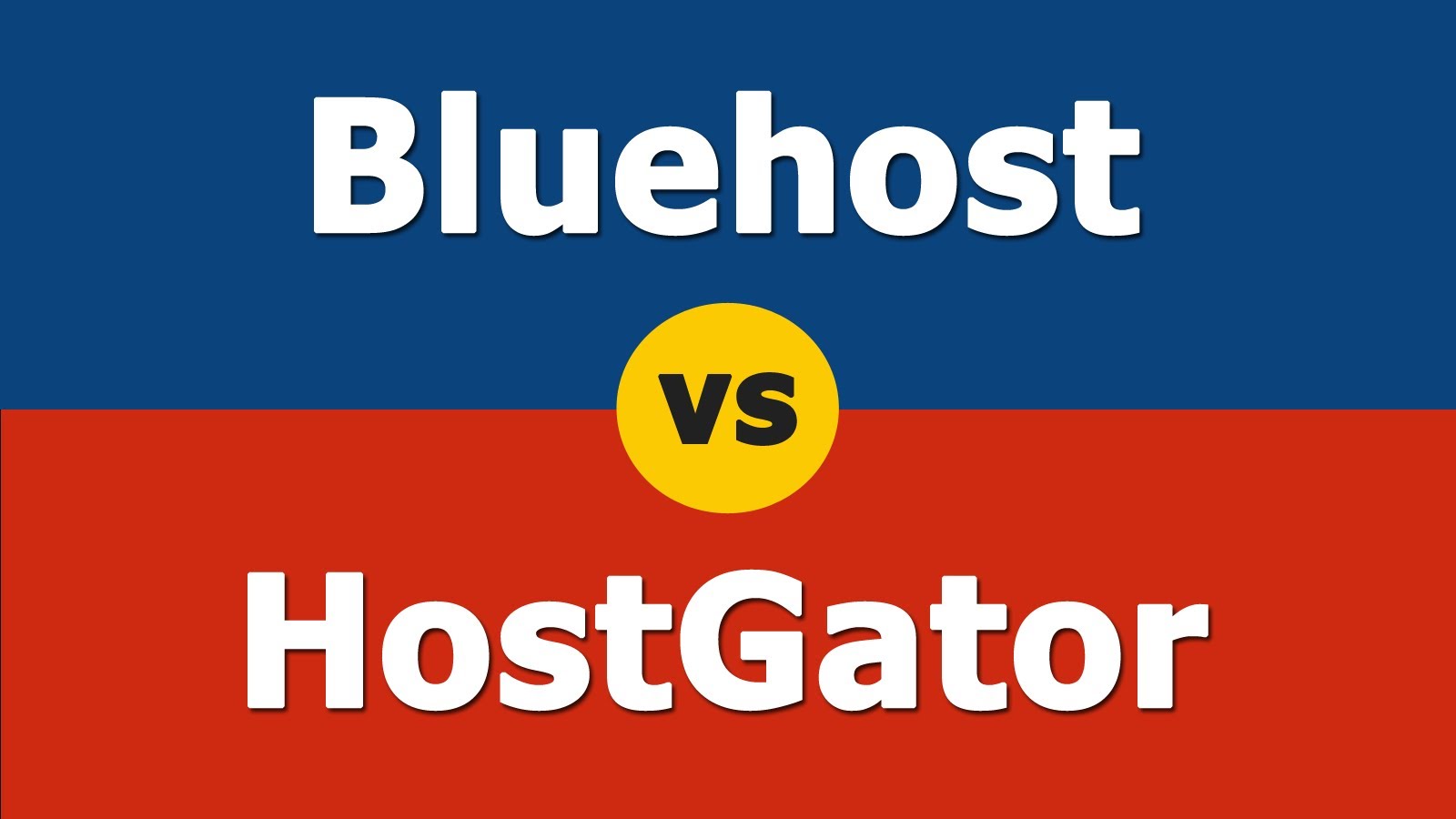 HostGator and Bluehost
HostGator is a web hosting provider, founded in 2002, having many clients around the globe. Albeit the venture provides various services such VPS Hosting, Dedicated Server, Reseller Hosting etc, the company is well known for its shared hosting service, which is suitable for newbies, indeed! In these 11 years, HostGator has satisfied many customers, from various backgrounds of requirement and financial support. We have no doubt in saying that HostGator is one of the prominent web hosting providers you can find on web.
You may like: Bluehost Shared VS VPS Hosting – Which is Better For You?
Just as the formerly mentioned venture, Bluehost also have a strong background of various clients as well as reliability. This venture has its journey back in 1996. In these years, Bluehost have been enlightening our web by means of their seamless server performance and reliability. Resembling HostGator, Bluehost is also providing various hosting services along with shared hosting.
In the case of reliability and the previous record of company, HostGator and Bluehost creates typical tie, as both of solutions have strong previous record. Now, we will have a look onto various aspects of your web hosting account and related stuff.
Hosting Control Panel and Usability
Because of its need to satisfy all kinds of customers, having different levels of expertise on managing servers, a hosting company should have a truly intuitive and easily understandable Control Panel, in which you can manage your website and associated services. Both HostGator and Bluehost make use of cPanel for powering their hosting control panel, though it may seem entirely antagonistic at the very first glance.
Read also >> Best Alternatives to Bluehost Web Hosting Service
HostGator uses a visually complex control panel for managing your website. Instead of bringing the usual features of cPanel, the company has included some additional features, aiming the seamless monitoring of your website along with appropriate integrations of associative services. In addition, you can observe features such as QuickInstall scripts, easy site management widgets etc. Still, using this dashboard for 2-3 times will wipe out the complexness in the dashboard.
On the other hand, in the case of Bluehost, they are using the simplest version of cPanel, which may seem ultra-simple for some of you. However, the dashboard brings the in-build features of cPanel and no noticeable additions are present. Even though the dashboard is visually impressive, Bluehost cPanel is something less productive, when compared to that of HostGator.
Hence, we would have to support HostGator control panel partially, as it can simply offer you a brief glance on your website and its performance, by neglecting the complexity at first look.
Affordability
Affordability is one of the main factors, forcing customers to purchase web hosting. Like the above factor, HostGator has more to offer, as the service has different pricing plans whereas the other one has single plan. Nevertheless, both services provide satisfying features such as unlimited bandwidth, disk space etc. Therefore, in this section, we have to support HostGator, even though the base plan of HostGator may seem expensive, as choices always make sense.
Customer Support Section
No one is perfect in this world! Applying this fact to you, you might face some problems due to the unawareness of knowledge during the use of hosting account or web server management. Here, you can make use of customer support section, offered by both of hosting providers.
A HostGator web hosting solution provides you a nice customer support section, which has helped the company in getting popular. In HostGator, you can use two options, for getting non-technical and technical support such as live chat and phone based features. Along with these effective ways, HostGator has included easy-to-understand tutorials in their websites, in a simple systematic way.
When it comes to Bluehost, they also have live chat and phone based customer support but it lacks a good set of tutorials, when compared to HostGator. Instead, they just maintain a forum, where users can ask their doubt to experts.
Hence, when there is a word of comparison, we will have to support HostGator, as far as customer support is something precious.
Verdict
Recalling what we said above, we can simply add that HostGator is the best choice when compared to Bluehost as it has various hosting plans, good customer support as well as highly productive and intuitive hosting control panel.