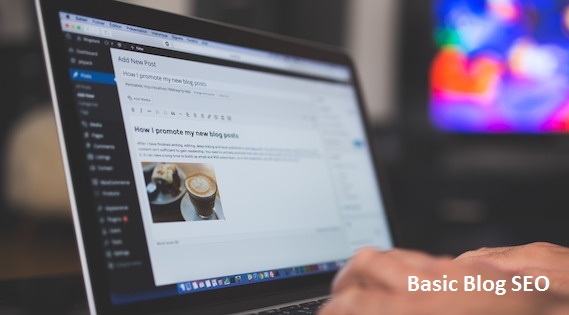 What is SEO, and why is it important?
According to Wikipedia, SEO, or search engine optimization, is:
"..the process of improving the volume and quality of traffic to a web site from search engines via "natural" ("organic" or "algorithmic") search results for targeted keywords. Usually, the earlier a site is presented in the search results or the higher it "ranks", the more searchers will visit that site. SEO can also target different kinds of searches, including image search, local search, and industry-specific vertical search engines.
As a marketing strategy for increasing a site's relevance, SEO considers how search algorithms work and what people search for. SEO efforts may involve a site's coding, presentation, and structure, as well as fixing problems that could prevent search engine indexing programs from fully spidering a site. Another class of techniques, known as black hat SEO or spamdexing, use methods such as link farms and keyword stuffing that tend to harm search engine user experience. Search engines look for sites that employ these techniques and may remove them from their indices."
There are tons of websites out there competing for the top rank in searches for all sorts of keywords and phrases, from blogging to frugal living to environmental issues, and often, it is the little changes you make to your website that can make all the difference when the search engines determine its rank.
Blogs are great for SEO because they are easy to navigate in the way that every post page links back to the main pages, and they are easier for the search engine spiders to crawl. Bloggers like to link to other bloggers too, thus building the rank of the linked site. This is often why many online businesses are adding blogs to their websites as a way to promote their products and services.
Although blogs are naturally SEO-friendly, there are many other bloggers out there competing for the first position in search results for terms in all niches. In order to be able to compete with the top sites for a good position, there are extra measures you should take to help your blog rank higher.
Determine your key words and phrases.
You've already chosen your niche, and hopefully a few general keywords you'd like to target. If you need help deciding on which specific key terms would be most appropriate to target in future posts, I recommend using the SEO Book keyword suggestion tool. This will give you an idea of which terms are searched most often, and it would be safe to assume that the most competitive keywords are the ones that are most searched for. It would be best to target the terms that are searched for often, but not so often that they would be too difficult to establish a good rank for.
Use keywords in your blog's title and URL.
In the second post of this series, I suggested that when setting up your blog, you should consider using your main keyword in both your title and domain. This doesn't guarantee you the first slot in search results for the term of your choice, nor is it necessary to achieve it, but it does help.
Write lots of good, original content.
The best way to get links to your site is naturally- you give people something of value to read, and they will link to you on their own. Of course, this doesn't always happen, and you may have to tell others about your great new post. I don't recommend spamming, but a short, polite email informing another blogger of your post (if its relevant to them) doesn't hurt every once in a while, and sometimes the blogger will decide to link up.
Include your target keywords in your good, original content.
When writing, you should choose a few keywords and phrases that describe your post, and include them in your work. Don't use too many and sacrifice the quality of work for the sake of SEO. No one wants to read a blog that sounds a bit spammy, and it's very possible that you could lose your readers if you stop talking to them in a conversational manner and start throwing too many key terms at them. Write for your readers first, search engines second.
Link from your other blogs.
Do you have more than one blog? A quick way to get a couple incoming links is by linking your own blogs together. I advise that you take care in the number of links you drop, and only do it every now and then.
Trade links with other bloggers.
Some bloggers use blogrolls and trade links with other bloggers. Participating in something like this can not only boost your PageRank, but it's also a good way to gain a little exposure to someone else's readers. I don't suggest creating a ridiculously long list of blogs on all subjects, but rather, a select few blogs in the same niche as yours. A few simple links from blogs that contain the same keywords as yours will (almost always) be more valuable than a bunch from blogs with completely different keywords.
All it usually takes to exchange links and spark a relationship with other bloggers is a short, polite email. Not everyone will accept your offer though, and you shouldn't take it to heart. Not everyone participates in link exchanges.
Buy links.
Not everyone is willing to buy links on other websites, but it is an option. Two of the most popular text link services are Text Link Ads and LinkWorth. (They also allow you to sell ads on your blog if you wish.)
I'd suggest being careful about buying links, though. When updating the PageRank system in recent times, Google has begun to crack down on the websites for which the owner has bought links to build PR and exposure to new audiences. While it's impossible for them to lower the PageRank on all the sites for which links have been bought, they have cracked down on many, and it's possible that yours could be one of them.
Do you have any more SEO tips to share?
This post is Part V of the Niche Blogging series.