After choosing your niche, setting up your blog, and writing your first few posts, it's time for you to find some readers. Here are a few ways you can start driving traffic to your niche blog: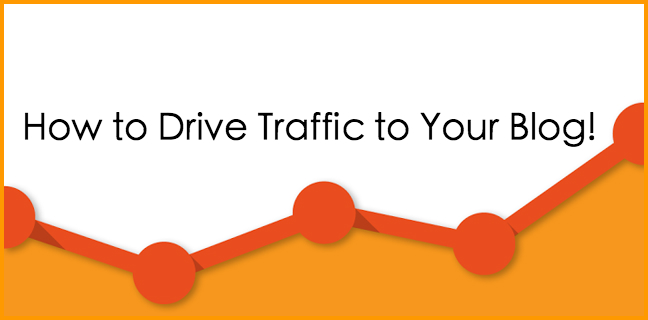 Provide content others would be interested in.
This is kind of a no-brainer, but sometimes we need to be reminded of the obvious. If you want to build a readership, you need to give people unique and valuable content that would make them want to return for more. You can promote your blog all day, every day, for a long period of time, but if you don't have anything that people would want to read, you're not going to build an audience willing to come back on their own.
Update often.
Give people a reason to keep coming back- post often. Not so often that they find it difficult to keep up, and you don't want to sacrifice quality for quantity, but often enough to keep them interested.
Also, the more you post, the more pages your website has, and more chances of people finding you via search engines.
Comment on other blogs.
Do a search for other blogs in your niche, read them, and comment on posts you like, or feel you have something to say about. Often, the blogger, and maybe some of the readers, will follow you back to your blog. That is, if your comment grabs their attention. I don't recommend commenting just for the sake of it- a "Hi, nice blog," doesn't go very far these days. Try to leave something of value for the blogger, or at least a more personal show of appreciation for the blogger's work. You may even make a few friends in the process.
Participate in other bloggers' projects and contests.
Like commenting, participating in events on other blogs is a great way to make friends with other bloggers. If people see you contributing to other blogs, some of them may be more willing to visit yours. The more active you are in the blogging community, the more people will begin to notice you.
Start your own project or contest.
Before doing something "big" like this, I recommend building up your network and posting steadily for at least a few months. Starting a big project or contest is a great way to get people talking about your blog, and if you require that all participants announce the event and link back to your post on their own blogs, you could get tons of links from other websites. That is, if you've got a large enough network of friends willing to help you out, who have other friends who would be interested. Your success in this sort of endeavor usually depends on how popular you are in the blogosphere, who you know, and how you advertise.
Add your link to your email and/or forum signatures.
As you engage in conversation with other people online, they may develop an interest in you, and what you have to offer. Include a link to your blog in your signature(s), and you might find yourself a few new readers.
Take advantage of high-traffic periods.
Sometimes our blogs receive links from other blogs with a large readerbase, or a post will receive a lot of votes from social media users, and we'll have a heavier-than-usual flow of traffic to our websites. It's good to take advantage of these high-traffic periods by posting another article, possibly a similar one that these readers would be interested in. Also, you may want to add a "Subscribe" link to your post, to encourage visitors to return as you continue to update your blog.
These aren't the only ways to bring visitors to your website, they are just some of the most common. Get creative, and you will find that the possibilities are endless. (But I suggest staying away from spamming techniques- nobody likes spam, or other shady means of advertisement.
Do you have any other traffic tips to share?
This post is Part IV of the Niche Blogging series.