[yasr_visitor_votes size="medium"]
If choosing a web hosting service would have been that easy, you would have not found me writing this article. With a chunk of hosting providers all over the Internet, it becomes really difficult in choosing the best. There are several things like cost, bandwidth, scalability and support that together help you in judging a good service provider.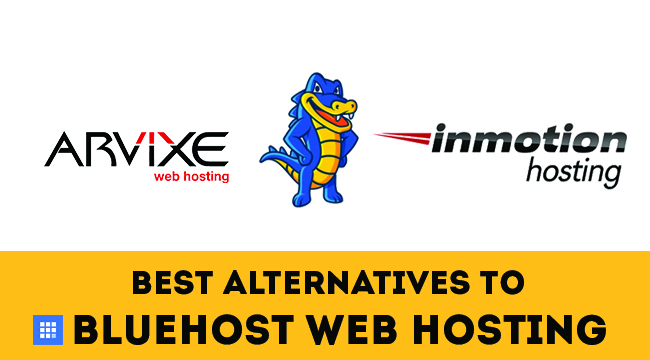 Bluehost, a notable name in the web hosting arena is well known for its unsurpassed hosting plans. This service provider offers you amazing features like unlimited domain hosting, unlimited space hosting, file transfers, email accounts, free site builder, free domains and much more. With such amazing features, Bluehost dominated the hosting industry till a few years back.
Today, numerous web hosting providers offer you equal or may be better service than Bluehost. No doubt, Bluehost is best and you might think twice before switching to any other provider, but in today's competitive world how feasible is it to stay loyal to a particular brand when its competitors are offering you much more and much worthy.
In this article we are going to look at the three best alternatives to Bluehost web hosting service that not just offer you with the best server space but also provides with numerous extraordinary functionalities.
Read also >> Cloud Hosting: A Way to Achieve Performance and Reliability of Your Website
3 Best Alternatives for Bluehost Web Hosting Service
#1 HostGator Hosting: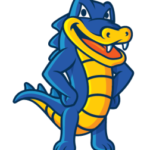 Recently, HostGator is one of the best web hosting service providers. Located in the United States of America and serving more than over 200 countries across the globe, this provider has become most favoured amongst bloggers, web developers and webmasters.
Apart from web hosting HostGator also offers reseller hosting, VPS hosting as well as dedicated servers. With a wide range of plans available, the provider ensures that you get efficiently customized servers according to your requirements. The another advantage of using HostGator is various deals and offers. It provides Google AdWords coupons which can be utilized to promote your business online.
With hosting plans starting at $3.96/month, you get unlimited disk space, bandwidth and 24×7 customer support. You can also use HostGator coupon to avail discount on web hosting. Let's take a look at some of the best features of HostGator hosting service provider:
Unlimited domain hosting
Dedicated IP address
Instant backups
Guaranteed 99.9% uptime
45 days money back guarantee
Unlimited MySQL databases
Best CMS support
Read also >> What Is Reseller Hosting And How Does It Work?
#2 InMotion Hosting:

Founded in 2001, the company has gained much fame past a few years. This service provider offers you servers that run on latest Unix and Linux technologies thus providing you high speed and performance websites. These servers also guarantee you 99.9% uptime.
InMotion is a 10-Year CNET Certified hosting provider for outstanding service, secure website transactions and best business practices. Moreover, the company is also A+ rated by the Better Business Bureau, a consumer protection agency.
Some of the exclusive features of InMotion hosting service are as follows:
Unlimited disk space
Free domain registration or transfer
Free data backups
24×7 customer support
90-day money back guarantee
Free advertising credits
Premium website builder
Read also >> Factors to Consider While Booking Web Hosting
#3 Arvixe Hosting: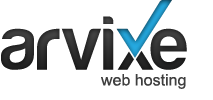 Arvixe hosting is less known yet one of the best web hosting providers. The company has been providing ace service to the customers since its inception. Like the other service providers, Arvixe too offers their customers with several plans that are customized depending on the customer needs.
Arvixe offers you servers that run on both, Windows as well as Linux. Hence, you get a choice to choose your own operating system for your servers. Along with this, their data centers are extremely powered and gives you 99.9% uptime. Let's take a look at some of the exciting features by this provider:
Unlimited disk space
Unlimited email accounts
Unlimited data transfers
60 days money back guarantee
24×7 customer support
Free website transfer
Free domain name for life
Dedicated IP address
The above three providers are the best alternatives to Bluehost web hosting service. The above list gives you the best in class hosting providers that offer you equal or much better service that Bluehost. We hope this list of web hosting providers will help you to choose right web hosting for your business.