[yasr_overall_rating size="medium"]
'Internet' such a small and simple word but this service or thing whatever you may call it is just like an iceberg – 10 percent on top and 90 percent under water. This thing looks very simple to some who have limited knowledge about its capabilities but once you start knowing about its uses you will find that it's a whole new world inside that small box on your table which you call computer moniter. The Internet has expanded so quickly in just a couple of decades. This growth has also accompanied a tremendous uptick in technological advancement allowing internet speeds to increase while server costs have dramatically fallen. As a result of this expansion cloud hosting has come to existence.
Cloud hosting is a kind of hosting that uses the resource of several clustered servers. This means that your website uses the resource of several servers to accommodate all the aspects of such servers. The load is balanced, the security is taken care of and hardware resources are available virtually so that they can be used when needed. The cluster of servers is what we refer to as the cloud. There are also various benefits of cloud hosting – it's simple, affordable, scalable, reliable, customizable and secure. Cloud server launch is under one minute.
It helps to focus on delivering content instead os server set up. Cloud hosting only charges people for resources they use. Hosting costs are measured per hour to provide control over hosting budget. Cloud servers scale with incredible speed. You can expand or reduce servers in seconds to ensure that the server keeps up with the demand instead of wasting money on unnecessary resources. Cloud hosting is more reliable than shared hosting, where the issues in one account spill over other sites on the same physical server. Cloud hosting lets you customize your server and the most important thing, cloud hosting keeps your content safe.
Read also >> Pros and Cons of Hosting Your Website on Shared Hosting
Now the question arises who can benefit from this?
Cloud hosting is a solution for websites that have outgrown the resources of their shared hosting provider. If a website is extremely popular and causes strain on the resources supplied by shared server, you may need to find another solution. Often this solution is dedicated hosting where your site resides on its own server. The problem with this thing is that it is more expensive and requires a certain level of IT knowledge but with cloud hosting one can actually achieve performance and reliability of one's website.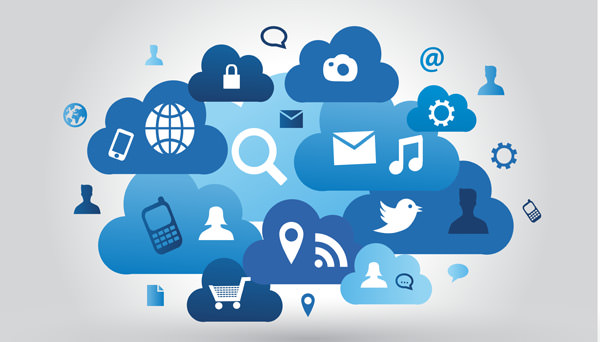 For example: There is this particular businessman who owns a site selling customized dresses and latest fashionable garments. Now we all know that during end season sale there are huge discounts and a lot of purchases are being made. Things that you don't even need are purchased because its cheap. This generally creates a heavy traffic. Now such a situation occurs for this man and there is a heavy traffic. At this time his site is so often visited that it causes a strain that it causes a strain on his shared host server. his account is suspended and he has to scramble to get his site back up and running on a dedicated machine. With cloud hosting he can increase his site's available resources and use what he needs. Not only this, he can get attractive discounts from use of web hosting coupons to save costs. Again when the need is over he can release the resources to save cost.
Cloud hosting also ensures reliability, it isolates each server ensuring that possible stress on one does not affect another server's performance.
The uses of cloud hosting services are huge. For people and businesses who are engaged in web hosting and digital marketing, it is surely a blessing. It serves your need and increases the performance at very less costs and at the same time ensuring reliability and security to the website. Dedicated hosting was the best thing to do but that is past and the future of web hosting is cloud hosting. There are a lot of companies who are using this technique and are successful ones- 'Amazon'. There are even a lot of companies in the market providing these services and at competitive prices, web hosting coupons are used by these companies to attract clients.