The use of internet had risen from past few years. This had made people to think about the need of website for themselves or for their business. Every tenth person in this world is in the need of a website according to an international survey. The need of people had made different hosting companies to grow in vast numbers. People who want to open a hosting business can purchase out a reseller hosting plan and sell their hosting to different people from the package they have purchased. Reseller hosting is now looked a trending business in online industry. In this article, you will find about little on reseller hosting and how to choose the best reseller hosting package.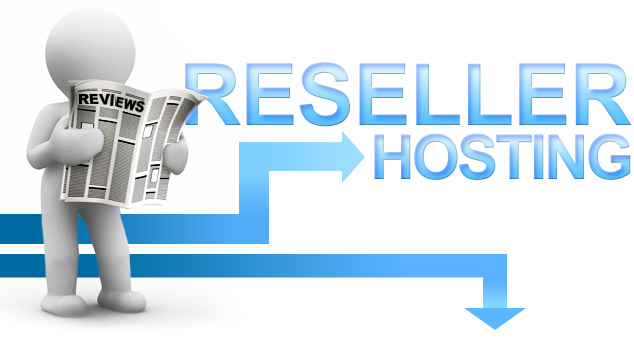 What is Reseller Hosting?
Reseller hosting is a type of selling in which you sell out a part of your purchased hosting to different people under your own name, regardless of the company from which you had purchased hosting.
Example
This reseller hosting could be better understood by an example. Suppose you have purchased a reseller hosting plan from a hosting company that provides you with 10,000 Mb web space and 1,00,000 Mb bandwidth. Now you can sell or rent this web space to your customers in form of different packages. You can set the web space and bandwidth according to your customer need. You can take any amount of money from the customers. The company from which you have purchased hosting will not interfere in the profit share. All money you generate by selling the hosting accounts from your package is yours. This is a great way to start your own small hosting business. But, how to choose the best reseller hosting company that provides you with good support, and quality of services?
Read also >> Pros and Cons of Hosting Your Website on Shared Hosting
Top 5 Ways To Choose A Good Reseller Hosting Provider
Platform:Before choosing a reseller hosting package, it is necessary to choose the platform of web server that is Linux, UNIX, or Windows. You should look to the need of client. Many customers make use of open source technologies like PHP, Python, and PERL etc. You must go for Linux based server for this purpose.
Features: A good reseller hosting must possess the following features like high disk space, high bandwidth, databases, backups, sub domains, server uptime, e-mail, FTP accounts, scripts (PERL, CGI etc). If the reseller hosting provider provides you with the above benefits then you must go for that plan and purchase out that hosting plan as soon as possible.
Cost: The cost of the reseller package is one of the biggest criteria to choose your reseller package. The reseller package equipped with above mentioned features, 10000 MB web space and 100000MB bandwidth will cost you around Rs.25000. The price may vary from seller to seller. So you can choose the best reseller package with above mentioned features falling in price range of Rs.22000 to Rs.30000.
Support: If your reseller hosting provider provides you with 24X7 support in terms of domains and other websites that you will host in the package then take away the package. The hosting provider must provide you complete support regarding the problems and technical issues in your hosting and site. You should be very careful while choosing the hosting provider because most of them are bit lazy to help their customers.
Go with the best: You should always opt for the hosting that is very popular among the people and have good reviews. You should go with the hosting provider that have better plans and hosting offers for its customers.
Read also >> Creating a Successful SEO Strategy for an Affiliate Website